The pulp is sweet, not very juicy, yellow-orange and firm. The content of carotene or provitamin A is high, this is what gives the orange color of the apricot rich in pectin. The velvety skin, which can vary in color from yellow to red, is sometimes speckled with "freckles" and is eaten. The red color is no guarantee of maturity and the apricot ripens after harvest.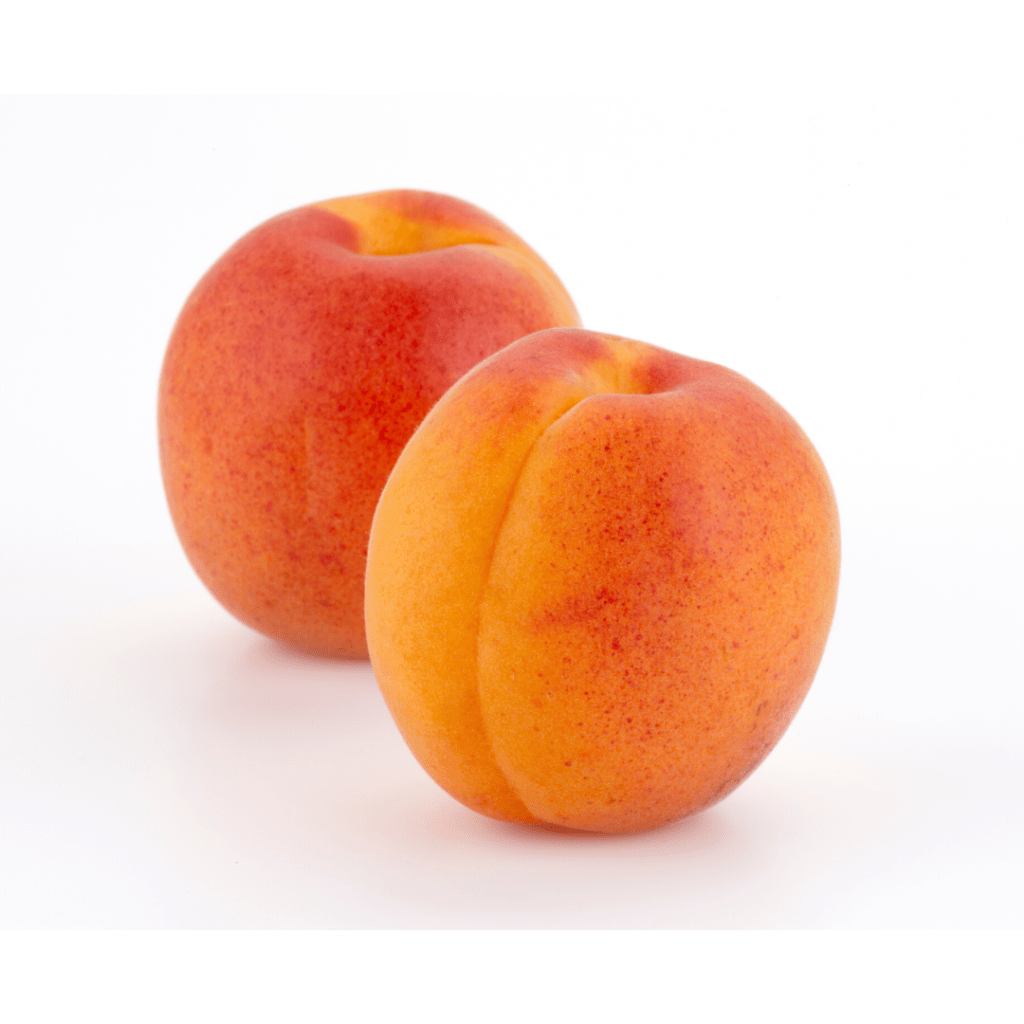 We have several varieties:
Fruit of orange color, coppery orange with red plating, sweet taste and very pleasant flavor (dominant rose scent) and very sweet. Bergeval, on the other hand, has a fairly firm flesh. Its color is red-orange. Bergeron is an excellent late variety. Renowned for the quality of its fruits, of good size. It is present from late July to early August, with firm, sweet and spicy pulp. There is also Pricia as a variety, fine and juicy. Its thick and spicy skin protects it from the elements.
Colorado is bright with a 25-50% red overprint with a slightly uneven orange background. It is sweet and spicy. Apricot has a good flavor and aromatic quality. The tomcot begins to ripen in early June. It is excellent, sweet, savory and very aromatic. It has a good firmness and a solid epidermis. Bergarouge apricot is a self-fertile variety, which bears fruit from June to July. The shape is quite rounded but is recognized above all for its particularly reddish orange color. This fruit is sweet and juicy. Lady Cot apricot is also a self-fertile variety that is entering a very interesting mid-late niche. Its agronomic potential and the quality of its fruits are remarkable, in particular for color, consistency and taste quality.